Please note: All new registrants to the Panopto Community Forum must be approved by a forum moderator or admin. As such, if you navigate to a feature that is members-only, you may receive an error page if your registration has not yet been approved. We apologize for any inconvenience and are approving new members as quickly as possible.
Community Contest - Extended!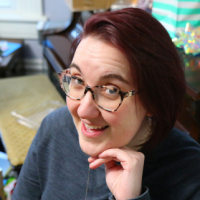 Caitlin McCabe
Administrator
Hello, Everyone!
We've decided to extend our current community contest to this Friday, July 23! We want to hear the most unique way(s) you (or your organization) uses Panopto. The winner will receive a $75 gift card for Amazon or Starbucks. Note: To keep things fair, the winner will be randomly selected from the list of those who enter. 
To enter, comment on the original forum thread in Use Cases: Community Contest.
Good luck,
Cait
Tagged: