Please note: All new registrants to the Panopto Community Forum must be approved by a forum moderator or admin. As such, if you navigate to a feature that is members-only, you may receive an error page if your registration has not yet been approved. We apologize for any inconvenience and are approving new members as quickly as possible.
Panopto V2 Upload Code Example?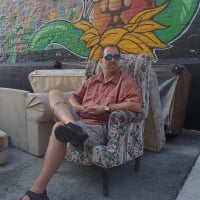 Chaz Barbour
Whiz Kid
Let me preface this by saying that I'm not a programmer at all and I have no idea what the hell I'm doing.
Does any working python v2 sample code exist to upload a video to Panopto? The only code I can find is for python v3.
I'm trying to migrate some Zoom content to Panopto from before we enabled the integration so I'm trying to write an app to upload them. We were able to download all the Zoom content using the code from Tribloom.
But apparently there's no way to do a lot of stuff (like creating a folder???) using the REST based API.
Am I going to be forced to do some actions like creating folders with the SOAP api and the actual upload with the REST API?