Please note: All new registrants to the Panopto Community Forum must be approved by a forum moderator or admin. As such, if you navigate to a feature that is members-only, you may receive an error page if your registration has not yet been approved. We apologize for any inconvenience and are approving new members as quickly as possible.
Starting Device Failed Panopto for Windows 9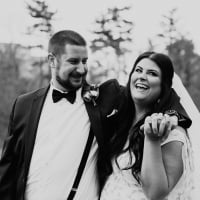 Justin Lubbert
Administrator
What is the impact of the issue?
We have discovered an issue affecting the ability for users to select a video device in Panopto for Windows 9 that have "Fix primary audio/video stream synchronization" set to anything except auto.
This problem can be identified by the following error:
Starting the device 'Device Name' failed.
Error: Index (zero based) must be greater than or equal to zero and less than the size of the argument list.
How do I work around the issue?
The following steps will resolve the error:
Open Panopto for Windows.
Go to Settings.
Click Advanced Settings.
Set Fix primary audio/video stream synchronization to Auto.
Click Save.
Complete a test recording and confirm that it plays correctly in Panopto.
Alternatively, users can use Panopto Capture. 
When will this issue be resolved?
We are investigating the root cause at the highest priority and will make updates to this post as they become available.