Please note: All new registrants to the Panopto Community Forum must be approved by a forum moderator or admin. As such, if you navigate to a feature that is members-only, you may receive an error page if your registration has not yet been approved. We apologize for any inconvenience and are approving new members as quickly as possible.
At Panopto, we love how committed our customers are to making Panopto a better product - please feel free to share your feature ideas or vote on existing ideas in this category!
Before submitting a feature request, make sure to read our
Guidelines & Expectations post
Once your idea is submitted, it will be marked as 'Tracked' when added to our internal feature requests system.
New type of scheduled report: Recurring: From Fixed Date - Through Yesterday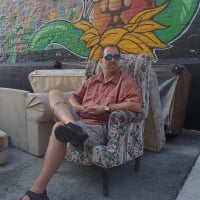 Chaz Barbour
Superstar
I want to schedule reports which have a specific start date (like when we started using Panopto) but the end date was always set to the most recent day.
Currently if I need to look at all my data, I either need to:
Schedule a report and wait until the next day
or
Have a process in place to continuously append scheduled recurring reports. If any data fields get added to a table, we have to test/update/validate any automated processes, schedule a one time report to populate the data for existing fields, and update our import processes.
It would be far easier to just download set a scheduled report and grab a file which had already been generated for the period of 7/1/2016 to Yesterday. (Obviously, some reports may not need to be run every day. Having the data up to end of last week or end of last month might often be enough.)
And I can certainly envision use cases in which I would want to set the start date to a specific date (like the beginning of the semester, academic year, etc.) as opposed to when we started using Panopto.