Please note: All new registrants to the Panopto Community Forum must be approved by a forum moderator or admin. As such, if you navigate to a feature that is members-only, you may receive an error page if your registration has not yet been approved. We apologize for any inconvenience and are approving new members as quickly as possible.
Add a clip . . . and THEN Add a Quiz. (Doesn't work?)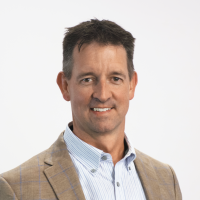 Dann [ADMIN] Hurlbert
Whiz Kid
Hey Folks, if a user adds a clip to his/her Panopto Video "A" . . . s/he is then UNABLE to add a quiz to that newly added clip, though it is now in Panopto Video "A." A grey bar appears over the added clip, indicating it's from another video, and the Add a Quiz option is not available.
The only way to add a quiz then, is to return to the original added clip, create a quiz there, and THEN the quiz will show up in Panopto Video "A" in the newly added clip.
Is there a way to simply add a clip to a Video "A" & then add a quiz right there in Video "A," without going back to that clip?
dann