Please note: All new registrants to the Panopto Community Forum must be approved by a forum moderator or admin. As such, if you navigate to a feature that is members-only, you may receive an error page if your registration has not yet been approved. We apologize for any inconvenience and are approving new members as quickly as possible.
Creating Accounts for Everyone via LTI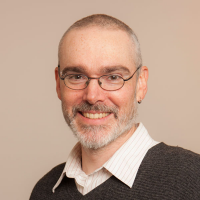 Alan Peterka
Tyro
I'm wondering when user accounts actually get created in Panopto with our LTI integration in Brightspace. We do not currently auto-provision courses. Instructors add the LTI link to their course and click the link to create a course folder (and assignment folder). Does this instructor clicking the link also create the student accounts? Or does the student need to first log into the course?
One issue we see sometimes is a student encountering a "Request Access" permission error. This is happening on videos that are shared to "anyone at the organization." I wonder if they are getting this message because they don't have an account yet. Or if other factors might cause this same message. Note that our students use a slightly different email domain from our faculty - could that make a difference? Do I need to enter these under Security - Email Domains?
And I am also wondering if I were to add the LTI link to a course everyone has access to, would that automatically create everyone's account now and in the future as new students and instructors are added to the class?
That's probably too many questions. Thanks for any answers, Alan
Tagged: