Please note: All new registrants to the Panopto Community Forum must be approved by a forum moderator or admin. As such, if you navigate to a feature that is members-only, you may receive an error page if your registration has not yet been approved. We apologize for any inconvenience and are approving new members as quickly as possible.
April 2022 Service Update - Simplified Support Site Access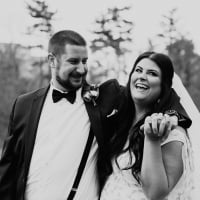 Justin Lubbert
Administrator
Simplified support site access — Users visiting Panopto's support site will be able to sign in via single-sign-on to their Panopto site.
We have launched Single Sign On from your Panopto Site to support.panopto.com. Go to support.panopto.com, click "Login" and you will be taken to a screen prompting for your email address as shown below.
Enter the email address you use to login to the support site. We will then redirect you to your Panopto site and prompt you to authenticate if you haven't already. After you are authenticated with your Panopto site you'll be sent back to support.panopto.com.
As long as you are logging in with the same email address you previously used with support.panopto.com in the past, all of your forum posts and cases will carry over to your new account. If you have any issues authenticating, you can call or email Panopto Support.