Please note: All new registrants to the Panopto Community Forum must be approved by a forum moderator or admin. As such, if you navigate to a feature that is members-only, you may receive an error page if your registration has not yet been approved. We apologize for any inconvenience and are approving new members as quickly as possible.
At Panopto, we love how committed our customers are to making Panopto a better product - please feel free to share your feature ideas or vote on existing ideas in this category!
Before submitting a feature request, make sure to read our
Guidelines & Expectations post
Once your idea is submitted, it will be marked as 'Tracked' when added to our internal feature requests system.
Remote Recorder heartbeat (decrease time it takes to start a AdHoc recording)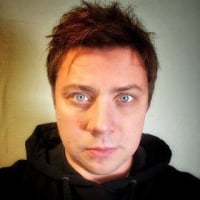 Magnus Lian
Whiz Kid
Hi,
We need to be able to decrease the time (Syncing) it takes for a Remote Recorder to start after a recording is initiated by API or from the Panopto Remote Recorders Page. Currently it can take from 15 seconds to 3+ minutes after a recording is initialized, untill the recording actually starts on a RemoteRecorder. The time depends on how long since the last time the recorder was used.
From what we can find the default settings currently is as follows: Caffeinated (in active use) -> Awake (near active use or just after active use) -> Napping (wont or hasn't been used in a while; ping times 60s) -> Deep Sleep (hasn't been used in over 2 weeks, ping times 300s*)
As an example we have just released a Crestron integration where Teachers can scan their Access cards on a RFID reader (Mifare) on the lectern, choose a Panopto folder and then start a AdHoc/Live session in Panopto. In this case we optimally would like the recorder to start within 5 seconds, and never over 10. Currently it can take 3+ minutes before the recording starts, but then the teacher has already tried to restart the system sevral times ;)
Please consider to have a more "Live" connection with the RemoteRecorders, so that we can have a more professional experience for the teachers :) We also want to use this integration in our Recording studio, but the Panopto recordings have to start much faster than they currently do.
Tagged: