Please note: All new registrants to the Panopto Community Forum must be approved by a forum moderator or admin. As such, if you navigate to a feature that is members-only, you may receive an error page if your registration has not yet been approved. We apologize for any inconvenience and are approving new members as quickly as possible.
At Panopto, we love how committed our customers are to making Panopto a better product - please feel free to share your feature ideas or vote on existing ideas in this category!
Before submitting a feature request, make sure to read our
Guidelines & Expectations post
Once your idea is submitted, it will be marked as 'Tracked' when added to our internal feature requests system.
"Days Until Archived" Tool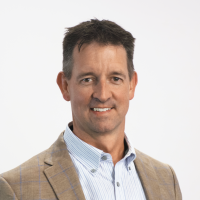 Dann [ADMIN] Hurlbert
Whiz Kid
With the shift to Stored Hours and Archive Hours, users need to be able to anticipate WHEN any and all of their videos will become offline/archived.
Currently users CAN fumble through a process to find this info now. Here's what it looks like: Find a folder or video -- click stats -- adjust "Last 30 days" to Custom dates & set a date -- download a report -- sort a CSV file by "Timestamp" and parse that information to determine when something might become Archived.
Because of the new licensing and storage structure, users need a simple step (1-2 clicks) that gives a clear and concise report that
1) lists all of a users videos
2) lists how many Years_Months_Days until each of those videos moves to archive (OR lists the exact date that each of those videos will be moved to Archive, based on most recent views)
Because institutions implement the Archive process at different intervals, the "Days Until Archive" feature should align with the same date established by the institutions Panopto Admin.
dann