Please note: All new registrants to the Panopto Community Forum must be approved by a forum moderator or admin. As such, if you navigate to a feature that is members-only, you may receive an error page if your registration has not yet been approved. We apologize for any inconvenience and are approving new members as quickly as possible.
At Panopto, we love how committed our customers are to making Panopto a better product - please feel free to share your feature ideas or vote on existing ideas in this category!
Before submitting a feature request, make sure to read our
Guidelines & Expectations post
Once your idea is submitted, it will be marked as 'Tracked' when added to our internal feature requests system.
Dictionary for automatic captions at the folder (or session) level, made up from session files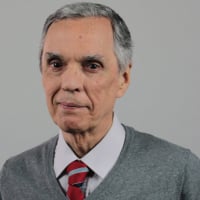 Julio Fernandez
Tyro
We use Panopto for university lectures and educational video, in Spanish. A lot of technical / scientific terms appear in every session recorded. ASR does very poorly when trying to recognize these "uncommon" words, and therefore it becomes useless (although often very funny). Because of inaccuracy in ASR, our instructors / videographers are not using ASR at all. This is a big problem for hearing-impaired students, who need captions. Other caption options are either not available or too cumbersome to use at our scale.
However, I understand that Panopto allows for a site-wide custom dictionary to help in ASR accuracy. In a university, a site-wide dictionary would be too large and cumbersome to maintain; but maybe such a dictionary could be set up at folder level, or even at session level. That dictionary could be built up automatically from the files attached to the session, or from the Powerpoint slides text which is already used for smart chapters. Instructors could upload a text or PDF for each folder or session, and maybe "uncommon" words could be extracted by some AI text tool, to fill the dictionary.
This feature would be a game changer for hearing-impaired student access, but also for other use cases, such as using ASR combined with AI text tools to summarize a class discussion.
Tagged: