Please note: All new registrants to the Panopto Community Forum must be approved by a forum moderator or admin. As such, if you navigate to a feature that is members-only, you may receive an error page if your registration has not yet been approved. We apologize for any inconvenience and are approving new members as quickly as possible.
At Panopto, we love how committed our customers are to making Panopto a better product - please feel free to share your feature ideas or vote on existing ideas in this category!
Before submitting a feature request, make sure to read our
Guidelines & Expectations post
Once your idea is submitted, it will be marked as 'Tracked' when added to our internal feature requests system.
New sharing option? Anyone with the link but try to collect analytics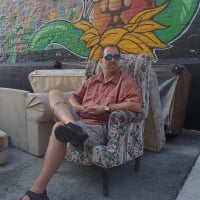 Chaz Barbour
Whiz Kid
Right now we have 2 sharing options broadly available on campus:
Anyone in the organization with the link or Anyone with the link
Usually the first option is fine for our needs. But sometimes we can't be sure people will have authenticated correctly.
The problem with using the second sharing option is that it doesn't allow you to collect any analytics. It doesn't matter if the user is logged in or not. Panopto doesn't bother checking for authentication and doesn't collect any data.
What I'd like is the option to set permissions such that Panopto checks to see if they can identify the user so we can collect viewing data, but even if they're not it shows them the video. This would provide a fallback option for embedded content when users have blocked cookies or mis-configured browsers.