Please note: All new registrants to the Panopto Community Forum must be approved by a forum moderator or admin. As such, if you navigate to a feature that is members-only, you may receive an error page if your registration has not yet been approved. We apologize for any inconvenience and are approving new members as quickly as possible.
Panopto Capture users unable to record Audio + Screen with Google Chrome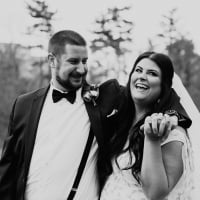 Justin Lubbert
Administrator
There is an issue that prevents users from recording Audio and Screen only videos using Panopto Capture in the Google Chrome browser.
What is the impact of this issue?
Panopto Capture sessions recorded with Google Chrome that only consist of Audio and Screen streams will fail to upload the screen stream. These sessions will fail to process and the screen streams will not be recoverable.
How do I work around this issue?
Option 1) Record with a different browser if possible.
Option 2) Panopto Enterprise users can record using Panopto for Windows, Panopto for Mac, and Panopto Mobile to create ad-hoc recordings.
Option 3) Add a camera stream before recording.
Option 4) Enable Combine all video streams into one and select Show as side by side
When will this issue be resolved?
We are working to resolve this issue as soon as possible and will comment on this post when more information is available.
As a reminder, you can bookmark this post by selecting the Star icon on this post: