Please note: All new registrants to the Panopto Community Forum must be approved by a forum moderator or admin. As such, if you navigate to a feature that is members-only, you may receive an error page if your registration has not yet been approved. We apologize for any inconvenience and are approving new members as quickly as possible.
Panopto 7.0 Service Update (Date: 2019-09-05)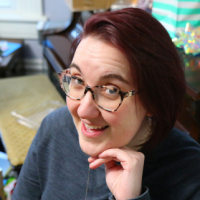 Caitlin McCabe
Administrator
Service update 2019-09-05
Added a new setting 'Show brand logo watermark during playback'. When enabled, the embedded logo will be displayed in the bottom left of each stream in the interactive player and embed player. If the video is part of a department, the embedded logo for the department is used. See attached .pdf for instructions.
Added a new setting 'Show "Go to Parent Folder" button in Embedded Session List page', which is off by default. If enabled, a button to navigate to the parent folder will be visible in the Embedded Session List page.
Fixed an internal inconsistency around timestamps in the UsageReporting API.
Updated TLS/SSL certificates for all Panopto Cloud sites. The certificate authority and intermediate authorities are unchanged; the root certificates have been renewed and insecure cipher options have been removed.
Fixed a rare issue where viewer encoding could fail on very long sessions with multiple high quality streams.
Fixed an issue where user suggestions were not shown when username is an email address.
Fixed an issue in the editor where negative or zero length cuts were incorrectly allowed.
Fixed an issue on the department settings page where the folder list was cut-off at the bottom of the page.
Tagged: