Please note: All new registrants to the Panopto Community Forum must be approved by a forum moderator or admin. As such, if you navigate to a feature that is members-only, you may receive an error page if your registration has not yet been approved. We apologize for any inconvenience and are approving new members as quickly as possible.
Service Update 2021-01-27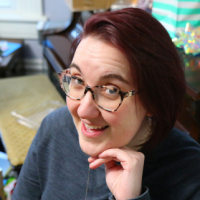 Caitlin McCabe
Administrator
Service Update 2021-01-27
Version: 10.2.0
Updated the video selection user experience in Capture. It is now easier to select a main camera or additional cameras for the recording. Note: Clicking the 'x' at the bottom of the pane or anywhere on the screen except audio or video device preview panes will close the audio or video selector pane.
Added a default virtual background for Capture. This will be used if a site or department doesn't have a custom default image uploaded by the site or department administrators, respectively. 
Added a dialog in Capture to let the user choose if they want to continue or cancel a previously failed upload. One confirmation dialog will be shown for each failed recording upload.
Added a warning in Capture if there are no valid audio devices during recording. Please note: If there are additional audio devices for the browser to fall back on, the recording will continue with a new microphone if the default one is disconnected:
Added clarification in the UI on how to skip recording countdown or cancel a recording before it starts:
Enhanced the Webex Meetings import feature where meeting invitees are now included in the description.
Added an option to the Webex Meetings import to share meeting videos to meeting invitees automatically.
Added the ability to edit or add captions in multiple languages in the editor. 
Fixed an issue with the user access modal where subfolders that inherit permissions were not included in the list.
Fixed an issue with the folder selector in Panopto for Mac, where parent folders were not correctly displayed for recently used folders.
Fixed an issue where slide decks that contained the default thumbnail could not be deleted.
Fixed an issue where users in assignment folders were able to request paid captions for their recordings.
Fixed an issue where deleted folders could still appear in a user's Subscriptions list.
Fixed an issue where changes to a video's tags did not immediately appear in the viewer.
Fixed an issue where the embedded viewer and video downloads could fail to show the first slide of a slideshow.
Enhanced protection against cross-site scripting attacks.
Removed Hive and Kollective related settings from the admin setting page. Please contact Panopto support if you need to change the configuration for these features.
Fixed an issue where videos uploaded with special characters, such as colons, in the name could fail to process.
Fixed an issue where it was possible to upload non-image files for Capture virtual backgrounds with a silent failure. 
Fixed an issue where start time of a stream was not calculated correctly in some situations if there were clips added to the video.
Fixed an issue where merging two videos did not merge their captions in the same language correctly.
Fixed an issue where tags starting with certain characters, such as '+,' led to unexpected results.
Version 10.2
Tagged: