Please note: All new registrants to the Panopto Community Forum must be approved by a forum moderator or admin. As such, if you navigate to a feature that is members-only, you may receive an error page if your registration has not yet been approved. We apologize for any inconvenience and are approving new members as quickly as possible.
Service Update 2021-03-21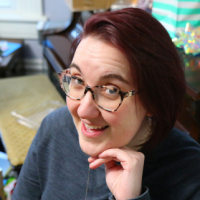 Caitlin McCabe
Administrator
Service Update 2021-03-21
Updated Panopto Capture to ask for both camera and microphone access in the same dialog window. 
Settings visibility change: The site settings to control the mobile launch pages on iOS ("Mobile iOS Launch Page") and Android ("Mobile Android Launch Page") are no longer available to site administrators. This change is in anticipation of an upcoming feature to enable a better mechanism that will allow users to discover and install the mobile app. Note: This change will not affect whether the launch pages are enabled or disabled for your site. Please contact Panopto Support if you have any questions.
Improved the session upload API to better surface errors when they occur during manifest parsing. Now, instead of silently failing, if a malformed or problematic manifest is encountered, an empty session will be generated with an error in the session logs.
Modified the setup for a Canvas ID Provider. The "Panopto Link Text" box must now be filled in to create or edit a Canvas ID Provider.
Fixed an issue with the thumbnail navigation strip in the interactive viewer where, after importing Smart Chapters, other thumbnails sometimes failed to appear.
Added a new site setting 'New Folders Inherit Access By Default' to control whether or not new folders inherit access from their parent folder. This setting is turned on by default.
Fixed an issue with folder deletion where videos within the folder that had been marked as "permanently deleted," but were not yet removed from the library, were restored to the recycle bin as "soft-deleted" instead.
Fixed an issue where the administrator log of a Zoom meeting import was not correctly ordered by date and time.
Added additional verification before importing email addresses to Panopto for SAML users. Panopto will now ignore any emails that are sent from a SAML provider with an invalid format.
Fixed an issue where Remote Recorders could fail to complete and upload a recording if the authorization token was in use and expired during finalization.
Fixed an issue where the conversion of RTMP streams to on-demand could fail if the site setting "RTMP closed caption import" was enabled and the RTMP stream contained a caption track but no closed captions.
Fixed a rare issue in Zoom audio-only recordings where audio streams would be removed incorrectly when a table of contents entry was added or the video was reprocessed.
Fixed an issue where the functionality to drag-and-drop to sub-folders failed to work correctly in Firefox.
Fixed an issue where, in some cases, the caption timestamps were truncating milliseconds.
Fixed an issue where file types were not correctly checked on branding pages. Now, only valid image files can be used on branding pages.
Fixed an issue where, on the mobile view of the remote recorder page, the preview was incorrectly duplicated.
Version 10.5
Tagged: