Please note: All new registrants to the Panopto Community Forum must be approved by a forum moderator or admin. As such, if you navigate to a feature that is members-only, you may receive an error page if your registration has not yet been approved. We apologize for any inconvenience and are approving new members as quickly as possible.
Service update 2021-03-24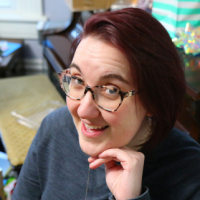 Caitlin McCabe
Administrator
Service update 2021-03-24
Added the capability to let individual end users opt-in or opt-out Zoom and Webex meeting integration.  The administrator needs to enable this capability at the site level, otherwise the behavior does not change. For more information, please see Learn About the Zoom and Webex Meetings Import Options
Table of Contents and Transcript in Share Emails: Now, content owners can include the video's table of contents as well as its transcript in the email notification when sharing a video with others. Administrators can control the functionality via this setting.

If the site setting is set to "Users can choose to add to share emails", then the checkbox will be unchecked by default.
If the site setting is set to " Add to share emails by default", then the checkbox will be checked by default. 
When enabled, an additional checkbox will appear in the current share experience.  Note: The user can always manually select/deselect the checkbox.
Improved keyboard and screen-reader accessibility for Panopto Capture. This includes all elements being accessible via keyboard, in the correct order, and improved screen reader labels.
Improved keyboard usability for adding and editing Captions in the editor, to be more inline with WCAG guidelines.
Fixed an issue with the "Clear quiz results" functionality to correctly remove existing quiz results from the 'quiz results summary' page and also reset the experience for anyone who has already taken the quiz in the Viewer and Editor.  This is currently controlled by site setting "Show clear quiz results button," which is off by default.
Updated behavior on mobile devices: The user will no longer be asked whether they want to launch the app or stay in the browser for Panopto video links, when clicking on a video link outside of the Panopto app. The new behavior will be in effect regardless of the site settings 'Mobile iOS Launch Page' and 'Mobile Android Launch Page'. Note: The behavior for other Panopto links is unchanged.
Fixed an issue where search and automatic captioning did not work when the language was set to Traditional Chinese. Note: that automatic captioning uses Simplified Chinese characters at this time.
Fixed an issue with reordering the sessions in a playlist.
Fixed an issue where recording publishing could fail if a camera was selected to record, but provided no data during the recording.
Fixed an issue where uploaded low framerate content could take a long time to fully process.
Improved the performance of media processing and packaging.
Fixed an issue where content from Panopto Capture that contained long periods of silence could have degraded audio quality after editing.
Fixed an issue where the Webex Meeting import integration imported older meetings when the integration was disconnected and reconnected again.
Fixed an issue where the admin saw the meeting ID mapping UI in the user's preference page even when the feature was disabled.
Fixed a bug with Canvas Course Copy (beta) that could cause a failure to report quiz results on a copied session.
Fixed an issue where Remote Recorder scheduled recordings could get stuck in an "In Progress" state after recording but before upload completed. 
Version 10.6
Tagged: