Please note: All new registrants to the Panopto Community Forum must be approved by a forum moderator or admin. As such, if you navigate to a feature that is members-only, you may receive an error page if your registration has not yet been approved. We apologize for any inconvenience and are approving new members as quickly as possible.
Service Update 2021-04-07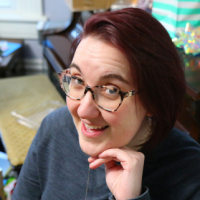 Caitlin McCabe
Administrator
Service Update 2021-04-07 
Updated the embedded player to show video's description in the "Info" tab, in addition to its title and tags. 
Updated the site-setting "Show embedded logo as watermark during playback" to allow for specifying the position in which the watermark appears during playback. The setting can be used to specify which corner of the video the watermark will appear in. This applies to both the full-interactive player as well as the embedded video player. 
Added folder name to the search index sync API, which was missing.
Fixed an issue with the "merge and delete user" admin functionality where, for the user to be deleted, subfolders of their personal folder were not updated to inherit from the new personal folder.
Fixed an issue with content retention where multiple emails could be sent during the retention audit.
Fixed an issue with content retention where, for retention rules using the "Last Available Date" criteria, videos requiring publisher approval caused an error during the generation of the audit.
Fixed a rare issue where actively recording streams could be cut from a recording if some streams finished recording significantly before others.
Fixed an issue that could cause upload failures when lots of videos are uploaded at once.
Fixed an issue where slide processing of .pptm and other less common PowerPoint file formats could fail.
Fixed a rare issue where media packaging could fail and succeed upon automatic retry.
Fixed an issue where adding table of contents entries to audio-only Zoom meeting imports could cause processing to fail.
Improved the meeting import setting UI to enter Zoom and Webex meeting ID to ignore spaces and hyphens.
Fixed an issue where Zoom's integration was disconnected in a rare condition.
Fixed an issue where the recording folder of Panopto for Windows and Panopto for Mac were set to meeting import folder.
Fixed an issue where administrators were not able to view and modify the end user's default meeting import folder under some configuration.
Fixed an issue where a quiz grade could fail to be reported in some cases due to attempting to send the grade with a comma instead of a decimal.
Fixed an issue that could lead to users getting caught in a redirect loop when attempting to view an embedded video, if they were not already logged into Panopto.
Fixed an issue where quiz scores could be reported incorrectly if a video contained a quiz that had been cut out in a later edit. Grade reporting will now ignore any quizzes that are cut out of a video.
Added an option to make user groups created for LTI Deep Link content private by default. Please contact Panopto support to enable this feature.
Fixed an issue where copying a session with a PDF could, depending on the order of processing, result in the PDF not being properly copied and viewable. 
Version 10.7.0
Tagged: