Please note: All new registrants to the Panopto Community Forum must be approved by a forum moderator or admin. As such, if you navigate to a feature that is members-only, you may receive an error page if your registration has not yet been approved. We apologize for any inconvenience and are approving new members as quickly as possible.
Service Update 2021-05-05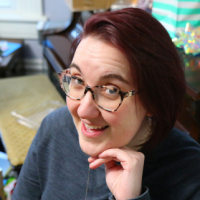 Caitlin McCabe
Administrator
Service Update 2021-05-05
Please note: This update will be available at the end of business on May 5th for the North America, Canada, and European cloud and the end of business May 6th for the AP and Australia clouds.
Updated a message in the Panopto Viewer for those using Internet Explorer 11, which lets them know that they need to upgrade to a modern browser before June 26th, 2021. This helps users prepare for when Panopto officially drops support of Internet Explorer 11, effective June 26th, 2021.
Fixed a rare issue where usage reports about session creation would fail to properly label the stream source of content created via RTMP.
Fixed an issue where copying a session to a folder that has automatic machine captioning enabled could result in the embed failing to play.
Fixed an issue where the Zoom integration configuration UI showed an error message "There was an error getting the default import folder information" for some customers, even though the feature worked without issue.
Fixed an issue where some videos imported by the Zoom integration feature appeared under the "In Progress" section on Panopto.
Fixed an issue where the folder URL was not always returned when calling the Folder endpoints in the public REST API.
Fixed an issue that would block users from setting the end availability date on a folder using the "UpdateFolderAvailabilityEndSettings" SOAP API if the folder was set to make sessions available only when approved by a publisher.
Fixed an issue where recordings from a Panopto recorder could fail to publish with a "Uploading: 0%" message even after the session had fully uploaded.
Fixed a rare issue where cuts applied to a session could fail to appear in encoded version of the recording. 
Fixed an issue where deleting then restoring a video undergoing processing could cause the session to fail to publish. 
Added a warning in Panopto Capture for the rare case where a video or audio device doesn't start correctly but the recording shows in-progress. The warning will inform users to restart the recording. 
Version 10.9
Tagged: