Please note: All new registrants to the Panopto Community Forum must be approved by a forum moderator or admin. As such, if you navigate to a feature that is members-only, you may receive an error page if your registration has not yet been approved. We apologize for any inconvenience and are approving new members as quickly as possible.
June 2021 Service Update (2021-06-26)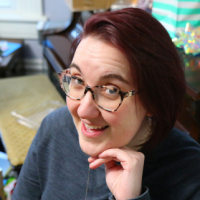 Caitlin McCabe
Administrator
June 2021 Service Update
The following features, improvements, and bug fixes will be available on Panopto's production environments on June 26th, 2021. They are available on staging environments starting June 8th, 2021.
Headline Features
Multi-stream mobile and embed viewer — Exciting changes are coming to mobile devices and the Panopto embed viewer.  Users will get a fully interactive multi-stream experience that allows them to dynamically control which streams are displayed and to cycle through visual layouts.  Linked Youtube videos are also now supported in this viewer, along with the full suite of features available in Panopto's interactive desktop viewer.
Please note: This functionality is in beta for iOS-based devices. Please contact Panopto Support for more information.
Discussion Moderation —Content creators can moderate discussions for both live webcasts and on-demand videos, controlling which discussion comments are visible to the full audience of viewers. 

The default visibility of a discussion post can be controlled at the site, folder, or video/webcast level.
When the visibility is set to 'private' - only the original poster and the moderators can see the comment.
When the visibility is set to 'public' - all discussion posts and replies are visible to everyone who has view access to the video. If the default is public, a user can still choose to post a comment privately
A moderator can choose to make an individual public thread private and vice-versa.

Content retention and archiving — Customers will be able to create retention policies that archive videos, storing them for future access while cleaning up their video library.  Customers will also be able to construct more finely tuned rules, including filtering based on the source of the content, allowing you to apply different policies to meeting recordings, scheduled recordings, and video uploads. This feature will be available in mid-July.
Multi-stream preview in Capture — After recording a video with Capture, users will now see all of their recorded streams in the preview viewer to increase confidence that all of their content has been captured correctly.
Improved Sharing Experience — In response to usability feedback from users, we have revamped the sharing experience to be more intuitive and to use a modernized look and feel.
Table of Contents and Transcripts in share emails — When sharing videos, users can choose to include the table of contents and transcript in the notification email, allowing the recipients to search or "read" the video without leaving their email inbox.
Multi-language Search — Users can specify the content language for each folder, enabling Panopto's Smart Search and speech-to-text processing in multiple languages within the same site.
Subscriptions — Starting this release, the "Subscriptions" feature will be ON by default for all sites. This means that users will be able to subscribe to tags, video creators, and folders.
Join or resume a session using Capture — Users can now use Capture to create distributed recordings, joining an in-progress recording, or resuming a previous recording, right from the video library. 
Improved clips ordering — Users can now drag and drop clips to the desired location from the timeline UI in the editor.
Mobile apps: Background/Reliable Upload & Share —  Panopto's mobile app now allows users to create recordings of unlimited duration and will upload videos while the app is in the background.  Users can also easily share videos from within the app.
Panopto Capture available in multiple languages — Panopto Capture is now localized and available in all the languages that are supported by Panopto for the rest of the user interface. Please visit Panopto's language support article for a list of supported languages.
Beta Features
In this release, we will also make several new features available for beta testing. These features are not yet ready for production use, but your feedback will help us refine them for release later this year. Please give these features a try and let us know what you think.
Microsoft Teams integration (beta) — This integration allows enterprises and educational institutions to securely and automatically transfer recordings of Teams Meetings into their Panopto on-demand video library, where they become searchable and shareable at scale inside businesses and across virtual and physical campuses. This beta feature will be available in early July.
Discussion Notifications (beta)— Users will receive email notifications if someone replies to their comments in a discussion thread. Additionally, video creators will receive email notifications when viewers comment on their videos. Users can choose to be notified immediately or receive a daily or weekly digest. Please note: This beta feature will be available for customer preview later in Summer 2021. Details will be shared closer to this release.
Remote Recorder linking (beta) —  For cases where a room or venue is covered by two Remote Recorders, users can now link the recorders together. When Remote Recorders are linked, all ad-hoc and scheduled recordings for either recorder will always cause both linked clients to record. Note: This feature is currently in beta and is off by default. To enable this feature on your Panopto site, set the site setting "Remote Recorder - Linked Remote Recorders" to "True" to enable it. Please see: How to Link Two Remote Recorders Together (Beta).
Moodle student video submissions (beta) —  In response to usability feedback from users, we have improved the student video submission feature in the Moodle integration. Student submissions will now utilize a Moodle activity, allowing for a simple, familiar assignment workflow for both instructors and students. The new Moodle activity will be available starting June 28th.
Playlist Analytics Dashboard (beta)— We have added a new analytics dashboard, that shows the aggregated views, downloads, and unique users for a particular playlist. It also shows the breakdown of viewing analytics of individual videos within the playlist. This feature is off by default, and can be turned on with "Features - Analytics - Playlist Stats Enabled (beta)"
Tags Analytics Dashboard (beta) — We have added two new analytics dashboards related to Tags. The main dashboard shows a list of most popular Tags by views & downloads or minutes delivered or unique users. For each tag, there is a dashboard showing the number of views & downloads, minutes delivered, and unique users for a particular playlist. This can be accessed from the More menu for a tag in the System > Tags view. This feature is off by default, and can be turned on with "Features - Analytics - Tags Stats Enabled (beta)."
Behavior Changes and Settings Updates
The following settings have been added to this release:
"Features - Viewer - Discussion Moderation" — This site-level setting controls the default behavior of the new discussion moderation feature. It has three options:

Disabled - all moderation-related features are disabled. 
(default) Comments public by default - New comments will be visible to everyone who has access to the video. Users can still opt to post comments privately.
Comments private by default - New comments and their replies are only available to users posting the comment or moderators. Moderators can choose to make it public.

"Integrations - Quizzes - Block Viewing Sessions With Graded Assignments Outside of an LMS" — This site setting warns or blocks viewers from viewing sessions with graded assignments if the video has been loaded outside of the LMS. By default, the setting is set to warn users, but administrators can change it to block or even turn this setting off if they don't want to warn or block their users.
"Features - Analytics - Playlist Stats Enabled (beta)" —  This site setting should be used to turn on the Playlist analytics dashboard. This is off by default.
"Features - Analytics - Tag Stats Enabled (beta)"  —  This site setting should be used to turn on the Tags analytics dashboard. This is off by default.
"Remote Recorder - Linked Remote Recorders (beta) — This site settings should be used to turn on Linked Remote Recorders. 
The following settings have changed in this release:
"Features - Subscriptions" — Subscriptions will be on by default starting this release. 
"Enable multi-language for automatic captioning and smart features" — This feature is ready for use in production (i.e. coming out of beta). This setting allows administrators or creators to specify the language for automatic captioning, smart search, and smart chapters, at the folder level. By default, it will be disabled and administrators can turn this on for their sites without needing to contact Panopto support.
"Captioning - Enable Automatic Machine Captioning Provider" — Starting this release, this site setting is available to all customers. It can be used to control whether Automatic Machine Captions is available as a captions provider.
"HTTP Strict Transport Security" — Starting this release, this site setting will be enabled for all sites, unless it was explicitly disabled for your site. Note: This site setting cannot be changed by administrators, please contact Panopto support if you have any questions.
"Limit Cross-Origin API Requests to known origins" — Browser-based cross-origin requests to the Panopto SOAP and REST APIs are now blocked by default from unknown origins. Origins that should be allowed to make requests to the Panopto APIs can be specified in the  "Allowed Public API Origins" setting.
Improvements and fixes
VCMS & User experience
Added the ability to pause a remote recorder recording from the remote control UI in Panopto's mobile apps.
Site-setting names and descriptions have been updated to make it easier to find settings by grouping them together and updated descriptions will help ensure administrators understand exactly what a specific site setting is for.
Updated the UI string in Captions settings to clarify the difference in manually uploading captions vs. requesting them from a caption provider. For manually uploading a new caption track for a language, any existing track in that language needs to be deleted. However, to request new captions, all existing language captions need to be deleted first.
Improved security by removing unused cross-domain policy files for Flash and Silverlight applications.
Updated description for "Downloads - Site-wide Default" to correctly refer to the "Downloads - Site-wide Limit."
Viewing experience
Embedded Youtube videos are now played in the new embedded viewer. 
Users on Internet Explorer 11 will see the following message starting June 26th, 2021 — "Panopto no longer supports Internet Explorer 11 as of June 26th, 2021. Your experience may be degraded or blocked. Please upgrade to a modern browser like Microsoft Edge, Google Chrome, or Mozilla Firefox." Please see Panopto's Internet Explorer 11 support policy for more information. 
In the new multi-stream embedded video player, for any browser and platform combination where true full-screen is not natively supported, the user will have an option to open the embedded video in a dedicated browser tab.
Optimized webcast synchronization to improve webcast scalability and enable larger webcast audiences.
Added the option to turn captions on by default in an embedded video. 
Fixed an issue with batch-creating users where the UI incorrectly showed a message that new users will receive a temporary password, even when no temporary password is needed based on the identity provider.
Fixed an issue where, in rare cases, discussion comments close to a cut are not displayed correctly.
Fixed an issue where an empty table of contents entries was shown in the embedded player in some situations.
Fixed an issue found in beta testing where the new multi-stream embed player didn't play correctly when embedded via the JavaScript embed APIs.
Fixed a recent regression where a mouse double-click didn't exit fullscreen mode on the viewer.
Added the option to turn caption on by default in an embedded video. When checked, captions will be on for anyone who watches the embedded video
Fixed an accessibility issue where search results were not announced in the viewer. In the new behavior, the number of search results is announced and the focus is on the first search result.
PDF files will appear in the embedded viewer now. PDF streams will appear at the beginning of a video in the embedded viewer and, as such, Viewers will need to select Close in the upper right corner to proceed with watching the video. 
Integrations
Added the ability to bulk provision Blackboard Ultra courses from the Identity Providers page.
Added the ability to automatically create an LTI tool in Blackboard Ultra courses when using the Bulk Provisioning operation.
Added the ability to set Automatic Machine Captions as default on all new folders as well as any existing folders without a default captions provider.
Note: This UI works in tandem with "Captioning - Enable Automatic Machine Captioning Provider". Clicking 'Set as default' will set the setting to "Enabled and Default." If the site setting is disabled, then the above UI will not be visible in "Caption Services."
Updated Zoom integration to delete recordings from Zoom Cloud after they are imported to Panopto. Panopto will delete the recordings only after this feature is turned on. The recordings which are made before will not be deleted.
Updated the behavior of importing Zoom meetings. When the number of participants is one or two and no screen is shared during the recording, the imported video will have a single video stream with a gallery view. Before the change, the video had both active speaker view and gallery view, which were redundant.
Added the ability to add the Canvas Course SIS ID to the Panopto folder name created for a Canvas course.
Eliminated the "Remove" button for Identity Providers on the Identity Providers Settings page. Please contact support if you need to remove an Identity Provider.
Removed the dependency on third-party cookies for the embed viewer, when launched via LTI. This is off by default for all customers, please contact Panopto Support if you want to enable this for your site.
Added a new feature to automatically email Panopto site administrators if a Canvas or D2L integration starts returning an "unauthorized" response.
Added support for using SHA-256 as the signature method for LTI tools.
Fixed an issue in D2L bulk provisioning where it could fail to revoke Panopto permissions for users who were unenrolled from a D2L course.
Fixed an issue that could cause LTI requests to fail when a user's browser had its language set to Turkish.
Fixed a rare bug with Canvas that could cause login failure if a user had multiple roles within the same course.
Fixed an issue with Canvas Gradebook reporting where grades didn't get reported correctly if a Canvas site was using multiple different Panopto tools to create quizzes.
Recording Experiences
Improved the quality of screen capture in "High Quality" settings for Panopto Capture. The bitrate for "High quality" is now increased from 15bps to 30bps.
Fixed an issue where, in some situations, resuming a Capture upload as part of the Failsafe feature didn't work.
Fixed an issue where, in some rare cases, local recording backups (used for Failsafe recording) were not cleaned up after the recording was successfully uploaded to Panopto.
Added the Remote Recorder ID to the configuration page for Remote Recorders.
Fixed an issue where the 9.0.0+ Remote Recorder did not correctly display an in-progress pause in the tray icon or attached recording light.
Added a new feature where Remote Recorders can provide links to management sites or device previews. These links will appear in the Remote Recorder configuration modal. 
Editor
Fixed a bug where the editor failed to apply changes when a slide deck was being deleted and stream start times were changing.
Media
Fixed an issue where processing could fail for video content with very little movement.
Tagged: