Please note: All new registrants to the Panopto Community Forum must be approved by a forum moderator or admin. As such, if you navigate to a feature that is members-only, you may receive an error page if your registration has not yet been approved. We apologize for any inconvenience and are approving new members as quickly as possible.
Key Updates: June 2021 Release Note & Service Update (2021-06-26)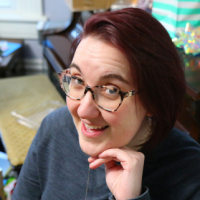 Caitlin McCabe
Administrator
The June 26th Release Notes are now fully updated with all the features, improvements, and bug fixes. 
There are three key updates that we wanted to call out:
Automatic Machine Captions: With this release, all customers will have the ability to use automatic machine captions as the default captions provider. Automatic Machine Captions can be set as the default provider on all new folders as well as any existing folders without a default captions provider via 'Set as default' in 'Caption Services'. Note: This UI works in tandem with "Captioning - Enable Automatic Machine Captioning Provider." Clicking "Set as default"  will set the site setting to "Enabled and Default." If the site setting is disabled, then the above UI will not be visible in "Caption Services."
To ensure the best possible user experience, the multi-stream mobile viewer will remain in beta for iOS devices. Please contact Panopto Support for more information.
Panopto received helpful feedback from users on the new 'Content retention and archiving' feature and is working to incorporate it. As such, this feature is slated to be available in mid-July.
Tagged: