Please note: All new registrants to the Panopto Community Forum must be approved by a forum moderator or admin. As such, if you navigate to a feature that is members-only, you may receive an error page if your registration has not yet been approved. We apologize for any inconvenience and are approving new members as quickly as possible.
Public visibility, tracking, and voting on feature requests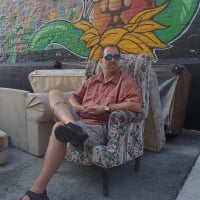 Charles Barbour
Whiz Kid
Right now if I submit a feature request by contacting my CSM or Panopto Support, I have no way of knowing if I'm the first person to ask for it or if there have already been 400 other requests.
If I request it that way it also never shows up here for additional feedback. Similarly, I just submitted a request for Remote Recorder Improvements in the Mobile App here, but I'm not sure if that counts as an official feature request or not?
These requests should all be publicly viewable. This would reduce the number of duplicate (or very similar/overlapping) requests as well as reducing duplication of your tracking efforts.
You could also let people vote on them to help determine where Panopto should be spending development time.
Gradescope's Roadmap on Trello is a great example of how this can be done well. It also shows how many things they have implemented based on customer feedback.
Also, any way we can get numbered and bulleted lists here in the forums?