Please note: All new registrants to the Panopto Community Forum must be approved by a forum moderator or admin. As such, if you navigate to a feature that is members-only, you may receive an error page if your registration has not yet been approved. We apologize for any inconvenience and are approving new members as quickly as possible.
Service Update 2021-08-05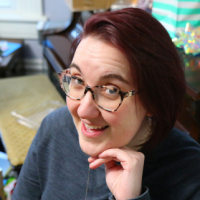 Caitlin McCabe
Administrator
Service Update 2021-08-05
Content Retention: Added the Archive feature to content retention policies, providing a way to retain videos that are rarely used but still have long-term value.  Videos can be restored from the archive (with up to a 48-hour delay).  All users can find archived videos via search, and can restore archived videos they access via direct links to the viewer or embedded player.  Archived videos will not appear when browsing the video library but can be accessed via a new Archive list, available under the System menu. The Archive feature is enabled for all customers. For more information, please see How to Archive Content.
Fixed an issue with the embedded folder list where customers using the latest Chrome browser were unable to delete videos.
Fixed an issue with discussion moderation where comments would fail to post on videos with private by default comments setting.
Version 11.2.1.
Tagged: