Please note: All new registrants to the Panopto Community Forum must be approved by a forum moderator or admin. As such, if you navigate to a feature that is members-only, you may receive an error page if your registration has not yet been approved. We apologize for any inconvenience and are approving new members as quickly as possible.
Panopto 5.8 Service Update (Date: 2018-08-30)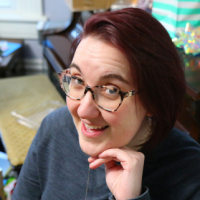 Caitlin McCabe
Administrator
Service Update 2018-08-30
Fixed an with with loading the sessions settings modal for some scheduled sessions.
Fixed an issue with Canvas integration where a video with certain special characters in the title could not be embedded in Canvas content page.
Fixed an issue with Canvas integration where Canvas quiz reporting feature did not work if a certain LTI parameter is configured to be encrypted.
Fixed an issue where, in some cases of primary only content, the embed transcript task could render the session unusable in the interactive viewer
Fixed an issue where slides resulted out of order in podcast and tablet encodes. Panopto will be fixing up all affected content over the next several weeks. No content will be inaccessible during reprocessing.
Updated several languages for the 5.8 release.
Fixed an issue with recording schedules where the end time only allowed limited options.
Tagged: