Please note: All new registrants to the Panopto Community Forum must be approved by a forum moderator or admin. As such, if you navigate to a feature that is members-only, you may receive an error page if your registration has not yet been approved. We apologize for any inconvenience and are approving new members as quickly as possible.
Panopto 8 Service Update (Date: 2020-01-16)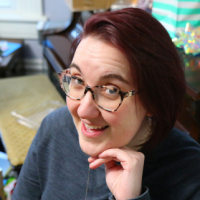 Caitlin McCabe
Administrator
Service Update 2020-01-16
Fixed an issue where quiz result downloads for a copied video included results from the original video.
Fixed an issue where moving videos via drag and drop in search results was not working correctly.
Fixed an issue with Zoom integration where an error message wasn't shown when connecting to a Zoom account that was already connected to another Panopto site.
Fixed an issue where Zoom recording was not imported correctly if the Zoom meeting title had multiple lines.
Fixed an issue where the insert button was missing when embedding an audio-only session in Moodle.
Fixed an issue in the editor where it was not possible to scroll the list of cuts in a video.
Fixed an issue where the folder list did not load when using Firefox browser on Mac OS.
Fixed an issue where the default height in video embed settings modal for audio-only sessions was incorrect.
Added the ability to select a folder destination when recording with Panopto Capture (beta). Note: While in beta, Panopto Capture is only available to site administrators.
Renamed 'Panopto Web,' which represents the web recorder feature, to 'Panopto Capture'. Note: This feature is currently in beta and available to site administrators only.
Tagged: