Please note: All new registrants to the Panopto Community Forum must be approved by a forum moderator or admin. As such, if you navigate to a feature that is members-only, you may receive an error page if your registration has not yet been approved. We apologize for any inconvenience and are approving new members as quickly as possible.
Service Update 2021-11-04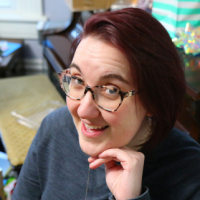 Caitlin McCabe
Administrator
Service Update 2021-11-04
Please note: This update will be applied at the end of business hours on Nov 4th for North America, Canada, and European clouds and the end of business hours on Nov 5th for the Asia-Pacific and Australia clouds.
Added diagnostic tools for the Microsoft Teams integration, which allows administrators to search connections, examine recording import status, queue recordings, and remove on behalf of end-users.
Deprecated the WildCardSearchNameOnly flag for GetFoldersList SOAP API. The API did not work correctly when the flag is set to False and the API now ignores this flag.
Fixed an issue where the System Status page for the administrators showed an unhealthy Search Index status, even though it worked correctly.
Fixed an issue where users with Japanese characters in their username could not log in to the Windows recorder.
Fixed an issue where, when copying videos, the copy sometimes waited a long time to begin processing if the source video's storage had been optimized.
Fixed an issue where some Zoom recordings were not able to be re-imported by the administrators from the Diagnostics page.
Fixed a bug that could cause duplicate Blackboard Ultra users in some cases when the Blackboard users had very similar IDs.
Fixed a bug with quiz reporting that could cause Panopto to send a quiz score to an LMS prematurely if a user had only completed some of the quizzes in a session containing multiple quizzes.
Fixed a bug when using Token-Based authentication with unified Identity Providers that could cause the user to receive a 403 error when trying to access Panopto content.
Fixed an issue where moving scheduled recordings with templates between remote recorders could cause a failure to record.
Fixed an issue where creating a scheduled recording could fail when "Linked Remote Recorders" was enabled.
Fixed an issue where the videos didn't play correctly on Safari version 13.1 or earlier.
Version 11.9
Tagged: