Please note: All new registrants to the Panopto Community Forum must be approved by a forum moderator or admin. As such, if you navigate to a feature that is members-only, you may receive an error page if your registration has not yet been approved. We apologize for any inconvenience and are approving new members as quickly as possible.
Panopto Mobile App Update (November 2021)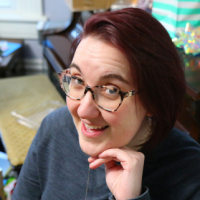 Caitlin McCabe
Administrator
Panopto Mobile App Update (November 2021)
Improved the overall accessibility experience on the mobile app. For instance, when using VoiceOver on iOS, users can use left/right swipe motions to move between interactive elements as well as up/down swipe motions to access additional actions on various items.
Added VoiceOver support for a video card in the app. Users can now access the folder as well as the More menu using VoiceOver gestures.
Improved the accessibility experience for the recording functionality in the app including announcing the transition states when starting or stopping recording.
Fixed an issue in the mobile app where the app was not announcing the number of search results returned when using VoiceOver or other screen readers.
Improved the accessibility of section headers in the app by giving them a 'Header' role. The screen reader announcement will now read out the section name followed by "This section has N videos. Double-tap to open," where N is the number of videos.
Improved the accuracy of the available recording time estimation while recording a video in the mobile app. 
Fixed an issue in the embedded player in the mobile app, where it was not correctly announced as the 'back button'. 
Improved accessibility experience for the search results page by announcing the number of search results and ability to move between search results, including those located in-video, using gestures.
Fixed an issue where clicking a folder link didn't open the correct folder in the app.
Mobile App, Version 1.3.3.
Tagged: