Please note: All new registrants to the Panopto Community Forum must be approved by a forum moderator or admin. As such, if you navigate to a feature that is members-only, you may receive an error page if your registration has not yet been approved. We apologize for any inconvenience and are approving new members as quickly as possible.
Rename a user via API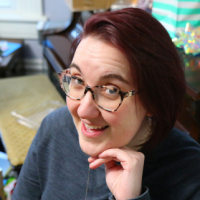 Caitlin McCabe
Administrator
edited February 2020
in API
Original Post ( Joris Desseyn, March 14, 2018 at 5:32 PM)
Sometimes students get a typo or other error in their name. Is should be interesting to be able to rename a user directly via an API call.
Responses
Doug Costain, Moderator, October 25, 2018 at 1:14 PM
Hello Joris,
We'd love to help you if you're still seeing advice on this. Are you able to please clarify what your goal is, what issue(s) you're running into, along with any error logs or code samples? That should be enough of good start that we can run with.
Peter Prisk, member, July 26, 2018 at 3:58 PM
Don't directly rename through the API call because if you do so you will get the error while compiling the
Tagged: