Please note: All new registrants to the Panopto Community Forum must be approved by a forum moderator or admin. As such, if you navigate to a feature that is members-only, you may receive an error page if your registration has not yet been approved. We apologize for any inconvenience and are approving new members as quickly as possible.
Panopto for Windows and Remote Recorder Update 2021-11-19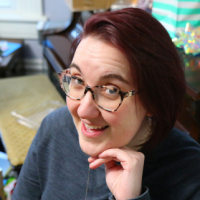 Caitlin McCabe
Administrator
Panopto for Windows and Remote Recorder Update 2021-11-19
Note: The next major recorder release is currently planned for the spring
Added support in the Remote Recorder for stereo histogram preview.
Added support for Remote Recorder live audio monitoring. This support is in beta and will only work on Panopto Cloud versions that support this feature. 
Fixed an issue where Panopto for Windows screen capture could fail to start.
Fixed an issue that could cause Panopto for Windows to crash.
Fixed an issue where 1920x1200 resolution monitors would experience quality reductions when captured with the 1920x1080 secondary quality setting.
Fixed an issue where having two or more users logged in at the same time could cause the Remote Recorder to fail to capture the users screen. 
Fixed an issue where uploads could be incorrectly marked as completed if they were blocked by network filtering.
Fixed an issue where users with Japanese characters in their username could not log in to Panopto for Windows.
Fixed an issue where installation could fail if no C: drive exists.
Renamed the "Capture PowerPoint animation" setting to "Capture PowerPoint animations as unique slides" to clarify the behavior.
Version 11.0.0