Please note: All new registrants to the Panopto Community Forum must be approved by a forum moderator or admin. As such, if you navigate to a feature that is members-only, you may receive an error page if your registration has not yet been approved. We apologize for any inconvenience and are approving new members as quickly as possible.
API Support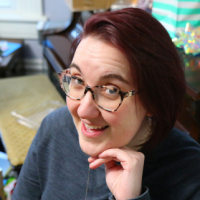 Caitlin McCabe
Administrator
Original Post: Chris Toth, August 6, 2018 at 11:29 AM
Are there additional resources for Panopto API-related issues/questions other than this forum?
Thanks
Responses
Megan Seigh, Moderator, August 8, 2018 at 11:37 AM
Chris,
Here is some documentation on API. You can always use the search on our support website to search for API within documents and posts:
https://support.panopto.com/s/article/api-0
https://support.panopto.com/s/article/Upload-API
If you are having any issues with API then you can also contact support for quick assistance: https://support.panopto.com/s/contactsupport
Chris Toth, August 28, 2018 at 1:26 PM
Hi Megan, both those links don't work for me, they just take me to a blank Panopto page with only the header and menu bar. Additionally I don't have access to contact Panopto support. Thanks.
Doug Costain, Moderator, October 25, 2018 at 1:20 PM
Hi Chris,
I want to reach out again to see if you're still requiring support for our Public API. If so, are you able to give us as much detail as possible on what issue, or question you have?
Tagged: