Please note: All new registrants to the Panopto Community Forum must be approved by a forum moderator or admin. As such, if you navigate to a feature that is members-only, you may receive an error page if your registration has not yet been approved. We apologize for any inconvenience and are approving new members as quickly as possible.
Blackboard Plugin - November 2019 Update (Date: 2016-11-26)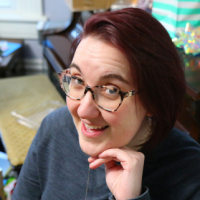 Caitlin McCabe
Administrator
Blackboard Plugin - November 2019 Update
Official Github release page for this version:
https://github.com/Panopto/Blackboard-9.1-Plugin-for-Panopto/releases/tag/2019.11.1
This is the latest stable release of the Panopto plugin for Blackboard and is recommended for all customers.
This plugin fully supports the following Blackboard versions (list updated on 2019-05-10):
Blackboard Learn 9.1 Q2 2019 (build 3700), Q4 2018 (build 3500), Q2 2018 (build 3400), Q4 2017 (build 3300), and Blackboard SaaS build 3700.
Note: the supported versions may change over the lifetime of this plugin. Please refer this support article for more details - https://support.panopto.com/s/article/Panopto-Blackboard-Integration-Support-Policy
This plugin does not work with Ultra experience courses in the Blackboard SaaS environment.
This version is tested against the release candidate of the upcoming Blackboard SaaS 3800 running on OpenJDK 11. All SaaS customers should update to this plugin version before your SaaS site is updated to 3800. Otherwise, older versions of the plugin may stop working at that time.
Below is an update list from the previous stable release (April 2018 Update 1):
Updated the instructions in student submission to make them more clear. 
Added a link to the plugin's configuration page on the Blackboard Admin Tools page.
Added an option to set the maximum number of folders that are listed in the folder selection list for provisioning. The default value is unchanged.
Tagged: