Please note: All new registrants to the Panopto Community Forum must be approved by a forum moderator or admin. As such, if you navigate to a feature that is members-only, you may receive an error page if your registration has not yet been approved. We apologize for any inconvenience and are approving new members as quickly as possible.
At Panopto, we love how committed our customers are to making Panopto a better product - please feel free to share your feature ideas or vote on existing ideas in this category!
Before submitting a feature request, make sure to read our
Guidelines & Expectations post
Once your idea is submitted, it will be marked as 'Tracked' when added to our internal feature requests system.
Create an advanced search option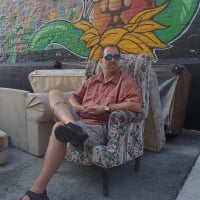 Chaz Barbour
Superstar
If anyone has any significant amount of content and then they try searching for a term, not only does it search in the title of the recordings, but it also searches within the ASR and OCR results. As a result you easily can get hundreds of results. If you're an admin or videographer??? God help you! (I searched for "Hierarchy" and got 8156 results!)
It would be great if we were able to type in a search term and then check boxes to specify which fields should be searched:
Name, Folder Name, Contents (for ASR/OCR), Course ID, Course Name, etc.
You could also narrow it down using: In folder (or subfolders), Owner contains, a date range, or Term Name.
*Right now Course Name, Course ID, and Term Name are not searchable but they absolutely should be.