Please note: All new registrants to the Panopto Community Forum must be approved by a forum moderator or admin. As such, if you navigate to a feature that is members-only, you may receive an error page if your registration has not yet been approved. We apologize for any inconvenience and are approving new members as quickly as possible.
Service Update 2022-02-10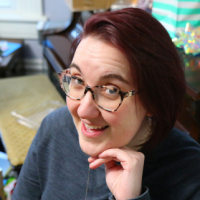 Caitlin McCabe
Administrator
Please note: This update will be applied at the end of business hours on Feb 10 for North America, Canada, and European clouds and the end of business hours on Feb 11 for the Asia-Pacific and Australia clouds.
Panopto Capture is now available in beta for Safari on macOS. Please note: Capture only works with Safari version 15. We advise against using this for production recordings but we are eager to receive feedback on stability or functionality. Learn more at How to Create a Video Using Panopto Capture with Safari.
Fixed an issue with videos whose metadata was in cold storage where the editor did not correctly report restoration progress. Note: Panopto released a form of media storage optimization in 2021 that sends editor metadata and video originals to cold storage after 120 days of inactivity. Learn more at Learn About Media Storage Optimization and Restoration.
Added the report name to the email for the new stream creation report.
Added an error event to the Embed API when playback triggered from the API is blocked or muted due to lack of permissions in the host page.
Updated the embed viewer to playback multiple streams on iPad.
Improved the behavior of search within the viewer interfaces, when the user supplies multiple search terms, for example, "term1 term2".  The additional search terms now act to filter the results to those that contain both search terms. Please note: this update has been delayed.
Removed confusing help text when setting Course Copy V2 options for D2L.
Fixed an issue where search results sometimes included captions that had previously been deleted.
Fixed an issue where captions were duplicated in rare situations.
Fixed an issue where the Panopto Index Connector did not get correct data since the 12.1 release on 2022-01-27. Correct data will be automatically retrieved after this fix is released and customers will not need to take any action.
Fixed a bug where analytics for viewers of webcasts (broadcasts) who joined before the webcast began were not displayed on the "Any Time" and "Data from the live webcast" dashboards.
Fixed an issue where viewing analytics were not reported to the server when the viewer client lost network connectivity or was blocked with certain ad blockers.
Fixed an issue with the ordering of quiz results. Now, quiz results are ordered by the time the quiz was taken.
Fixed an issue where clips within audio-only videos were not displaying the video of the clip.
Fixed an issue with copied playlists where the thumbnail was lost if the original playlist was deleted.  All affected playlists have been repaired.
Fixed an issue with folder permissions where users could unintentionally remove their own access when breaking the inheritance from a parent folder.
Fixed an issue where quizzes within a clip were not displayed if the user has access to view the host video but not the clip.
Fixed an issue where quizzes in unlinked reference copies did not display the quiz questions.
Fixed an issue with closing assignment folders within a folder that is inheriting permissions where creator permissions were not applied to the assignment folder.
Fixed an issue where audio-only videos set to have "Secondary Video Only" podcasts could fail to publish. 
Fixed an issue where videos with a large number of streams could fail to publish. 
Fixed an issue where Panopto users with viewer-only permissions were able to use the Teams meeting import feature since Panopto 12.0 release.
Fixed an issue where Teams channel meeting import in a paused state could not be resumed.
Fixed a bug that could cause login failures if an Identity Provider that had Copy Course Structure from LMS enabled, and the parent folder set for the Identity Provider had been deleted.
Fixed an issue with Blackboard Ultra where LTI tools would fail to be created as part of Bulk Provisioning if the name of the tool was longer than 50 characters.
Fixed an issue when a Blackboard Ultra or D2L Identity Provider was unified that could cause users with no email address to fail to log in the first time if they did not already exist in Panopto.
Fixed an issue with Blackboard Ultra, Canvas, and D2L that, in specific cases, could cause users removed from a course to retain their permissions in Panopto to the course folder. This bug only applied to courses created after the release of Panopto 12, for students added to that course after Panopto 12, and the course must have had an LTI link added to it before the student was removed.
Fixed an issue that could cause bulk provisioning to fail for D2L customers in a very specific circumstance where Copy Course Structure is enabled, and there were multiple combinations of the same course template and semesters sharing an ID.
Fixed an issue when using Course Copy V2 in manual mode if the source course folder selected was from a different ID provider than the target course folder.
Fixed an issue where unlinking linked Remote Recorders could leave abandoned scheduled recordings.
Fixed an issue where Remote Recorder Live Monitoring could fail to start on Android devices.
Fixed an issue with caption timing in the editor where auto-removal of time gaps between streams would result in captions being out of sync with the audio.
Fixed an issue where, on some new videos, seeking immediately after beginning playback could fail.
Fixed an issue for some new videos where, in Safari, the embed player failed to rewind to the start of the video when playback ended.
Version 12.2
Tagged: