Please note: All new registrants to the Panopto Community Forum must be approved by a forum moderator or admin. As such, if you navigate to a feature that is members-only, you may receive an error page if your registration has not yet been approved. We apologize for any inconvenience and are approving new members as quickly as possible.
Blackboard Plugin April 2019 (Date: 2019-05-13)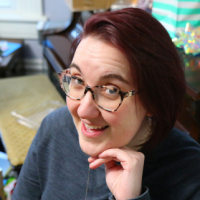 Caitlin McCabe
Administrator
UPDATE: Blackboard Plugin April 2019 Update 1
Official Github release page for this version
This is the Spring-2019 release of the Panopto plug-in for Blackboard, which is recommended to all customers.
This plugin fully supports the following Blackboard versions (list updated on 2019-05-10); Blackboard Learn 9.1 Q2 2019 (build 3700), Q4 2018 (build 3500), Q2 2018 (build 3400), Q4 2017 (build 3300), and Blackboard SaaS build 3700.
Note that the support versions may change over the lifetime of this plugin. Please refer this support article for more details.
This plugin does not work with Ultra experience courses on Blackboard SaaS environment.
This version is ready with upcoming Blackboard SaaS with OpenJDK 11. All SaaS customers should update to this plugin version before your SaaS site is updated to that new Blackboard version, otherwise older version of plugin will stop working at that time.
Below is the list of updates from the previous stable release (June 2018 Update 1).
Fixed an issue where the student submission feature did not work if the Panopto LTI tool within Blackboard was configured with a name that does not contain the text "bblearn".
Fixed an issue where the content mashup tool did not redirect back to the Blackboard course if the course was not yet provisioned with Panopto and the user was warned.
Fixed an issue where the side navbar did not reappear if the window was shrunk and then grown back to a larger width.
Fixed an issue where Panopto embedded video denied the access even the user has enrolled the course, which happened under limited condition.
Fixed an issue where Videographers did not get provisioned in Blackboard even that user enrolls into the BB course.
Fixed an issue where student submission result did not go to the Panopto course folder if the course had been re-configured to another folder. (The fix also needs Panopto 6.0 or later. Panopto 5.8 system continues to experience this issue.)
Updated all Java code that were incompatible with JDK 11, which will be used by the future version of Blackboard.
Tagged: