Please note: All new registrants to the Panopto Community Forum must be approved by a forum moderator or admin. As such, if you navigate to a feature that is members-only, you may receive an error page if your registration has not yet been approved. We apologize for any inconvenience and are approving new members as quickly as possible.
New Mobile App Update 2022-03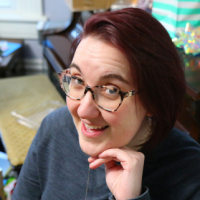 Caitlin McCabe
Administrator
Updated the Home tab to display carousels for multiple featured playlists, if configured for the site.
Updated Remote Control to support live audio monitoring of remote recorders on Android, in addition to iOS.
Improved accuracy of the recording start time by accounting for the time it takes for the camera to start.
Enabled automatic logging of crashes by default. Users who have previously installed the app will be presented with a pop-up message, allowing them to opt out.
Fixed a crash when returning from the background on Android.
Fixed a crash on the splash screen on some Android devices.
Improved the layout of dialog pop-ups in landscape mode.
Fixed a cosmetic issue with folder list layout.
Version 1.3.6.
Tagged: