Please note: All new registrants to the Panopto Community Forum must be approved by a forum moderator or admin. As such, if you navigate to a feature that is members-only, you may receive an error page if your registration has not yet been approved. We apologize for any inconvenience and are approving new members as quickly as possible.
Panopto Moodle plug-in (2018113000) (Date: 2018-12-03)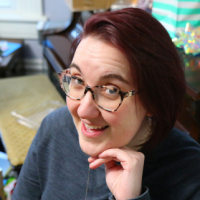 Caitlin McCabe
Administrator
Panopto Moodle plug-in (2018113000)
This is the beta version of the plug-in which may be used for testing Moodle category structure mirroring, available in Panopto 6.0.
Install this only on your test Moodle instance. Please do not install this beta release on your production Moodle instance.
A preview of Panopto 6.0 is available on our staging server (*.staging.panopto.com).
This pug-in added new settings and a new button:
The first setting allows admins to enforce Moodle category structure on Panopto folders.
The second setting allows mirroring of the parent category folders (up to the root category) when a new course is successfully provisioned in Moodle.
The new button "Sync all Moodle categories" creates and updates Panopto folder tree which reflects all categories in Moodle.
Note: Both of the settings are turned off by default.
Tagged: