Please note: All new registrants to the Panopto Community Forum must be approved by a forum moderator or admin. As such, if you navigate to a feature that is members-only, you may receive an error page if your registration has not yet been approved. We apologize for any inconvenience and are approving new members as quickly as possible.
Service Update 2022-05-07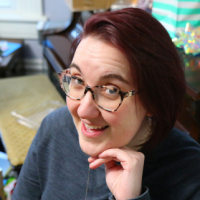 Caitlin McCabe
Administrator
Service Update 2022-05-07
Please note: This update will be applied at the end of business hours on May 9th for the North America, Canada, and European clouds and on May 7th for the Asia-Pacific and Australia clouds.
Added role filtering to the Users list page, including support for multiple roles.
Added a new setting "Remote Recorder - Live Audio Monitoring (beta)" to control if the new Remote recorder Live Audio Monitoring feature is enabled. This setting is off by default unless previously enabled.
Improved the accuracy of Japanese search.
Updated "Merge and Delete User" functionality to merge Zoom and Cisco Webex user configurations to the target user of the merge.
Updated Capture to record into the department folder by default when launched from the department's home page.
Added messaging to the "Add a clip" selector in the editor explaining that videos with clips of their own will not appear in the list. 
Updated the layout and messaging of UI components for email sharing workflows in the Share page for improved clarity and usability.
Fixed an issue where search results did not include detailed keyword matches for archived videos.
Fixed an issue where the system folder storage report would, for edited sessions, provide an incorrect smaller value for on-demand hours, recycle bin hours, and archived hours.
Fixed an issue with batch user creation where sharing a folder that inherits access from its parent would add the users' permissions to the parent folder.
Fixed an issue where searching for user groups by name would not return results for groups with square brackets in the name.
Fixed an issue where the Streams tab for restored videos would display the time of the restoration instead of the original stream creation time.
Fixed an issue where the embedded video list within LMS and Teams integrations did not include the "Show archived videos" checkbox for search results.
Fixed an issue where Zoom meeting import failed under a rare condition with a log message of "Could not process."
Fixed an issue where the recording folder of Panopto for Windows and Panopto for Mac could be set to a meeting import folder.
Fixed an issue where unused secondary RTMP streams could cause a webcast to fail to convert to on-demand.
Fixed an issue in Blackboard Ultra where LTI links did not load the new video in some cases in courses that were copied from a previous course using Course Copy V2.
Fixed an issue with creating D2L course folders if a course had multiple parents and the D2L Identity Provider had enabled "Copy course structure from LMS." 
Fixed a rare issue that could cause the folder overview page to display an error when attempting to use the manual Course Copy option to copy content from a previous course.
Fixed an issue with Course Copy for Moodle, D2L, and Blackboard Ultra integrations that could cause the copy to fail if the original course folder was also using the Student Submission feature.
Fixed an issue that prevented certain cuts from applying in the editor towards the end of a video's timeline.
Fixed an issue where a slide deck could be displayed twice while playing back a video in the embedded viewer.
Fixed an issue where tapping to bring up playback controls on a mobile device could pause the video.
Version 12.8
Tagged: