Please note: All new registrants to the Panopto Community Forum must be approved by a forum moderator or admin. As such, if you navigate to a feature that is members-only, you may receive an error page if your registration has not yet been approved. We apologize for any inconvenience and are approving new members as quickly as possible.
Service Update (2022-06-01)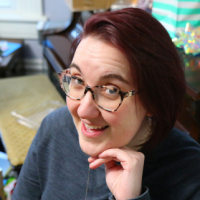 Caitlin McCabe
Administrator
Service Update (2022-06-01)
Please note: This update will be applied at the end of business hours on June 2nd for the North America, Canada, and European clouds and at the end of business hours on June 3rd for the Asia-Pacific and Australia clouds.
Added the ability to view activity logs for archived videos.
Updated the retention audit page to include the last and next scheduled audits.
Updated the share modal for videos with access set to "Public unlisted" in folders with "Your Organization" access (or vice versa) to accurately reflect both permission states.
Fixed an issue where content retention audits and actions would execute before the next scheduled date set by the customer in some cases after modifying the retention schedule.
Fixed an issue where retention emails may not have included the correct number of archived videos if the worker processing the content restarted unexpectedly.
Fixed an issue where videos could fail to publish within a reasonable timeframe after edits.
Fixed an issue where video-only clips at the beginning of a video would cause audio/video desync.
Fixed an issue with Course Copy V2 that could affect Canvas, D2L, Moodle, and Blackboard Ultra users if they attempted to copy a course that contained subfolders.
Fixed an issue where an enabled audio device would not be recorded if it was not additionally selected as a primary device, even if no other audio device was enabled.
Fixed an issue that would prevent folder share emails from being sent when the user's browser language was set to Japanese.
Fixed an issue that could cause notes in the viewer not to display for some users in rare cases.
Version 12.10
Tagged: