Please note: All new registrants to the Panopto Community Forum must be approved by a forum moderator or admin. As such, if you navigate to a feature that is members-only, you may receive an error page if your registration has not yet been approved. We apologize for any inconvenience and are approving new members as quickly as possible.
Service Update 2022-07-07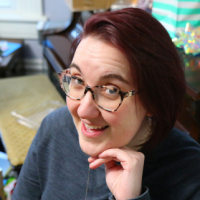 Caitlin McCabe
Administrator
Service Update 2022-07-07
Please note: This update will be applied at the end of business hours on July 7th for North America, Canada, and European clouds and at the end of business hours on July 8th for the Asia-Pacific and Australia clouds.
For Embedded views of folders, the "Show Archived Videos" checkbox has been replaced with a toggle to match the standard unembedded experience.
Caption download files are now named after their parent video and caption language.
While editing captions, line breaks can now be inserted by using the Shift + Enter keyboard shortcut.
Fixed an issue where the editor displayed a message "Generate Smart Chapters" for a stream that does not have a video (audio-only stream)
Fixed an issue where videos could occasionally wind up in a state where they were not inheriting permissions from their parent folder.
Fixed an issue where analytics managers who are also site administrators would not be able to see usernames in stats downloads if the 'Hide User Information in Reports' site setting was enabled.
Fixed an issue where the SAML Service Provider XML had a wrong hash algorithm entry.
Fixed a caption editing issue that would occasionally cause a reset to the changes.
Fixed an issue preventing changes to a video's availability time with the browser set to certain languages.
Fixed an issue that stopped blocking quizzes from appearing for videos with seeking disabled.
Fixed an issue that would sometimes associate a discussion comment with an incorrect video timestamp.
Version 13.1.0
Tagged: