Please note: All new registrants to the Panopto Community Forum must be approved by a forum moderator or admin. As such, if you navigate to a feature that is members-only, you may receive an error page if your registration has not yet been approved. We apologize for any inconvenience and are approving new members as quickly as possible.
Service Update 2022-09-12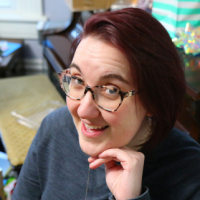 Caitlin McCabe
Administrator
Service Update 2022-09-12
Please note: This update will be applied at the end of business hours on Sept 12th for the North America, Canada, and European clouds and the end of business hours on Sept 13th for the Asia-Pacific and Australia clouds.
Added a new session storage overnight report that contains information about video usage, billable hours, media optimizations, and recorder types.
Clarified the name and description of the site setting allowing unauthenticated access to the Homepage.
When changing the captions language from Default in the video captions modal, the Translate Captions section will now update offering the translation options when applicable. 
Fixed an issue where searches with multiple letters and numbers combined as a single word could time out.
Fixed an issue where Table of Contents thumbnails would not display in video share emails.
Fixed a rare issue that could cause a video created in a folder that had enabled Automatic Transcription with a human transcription provider to fail if the caption request was created before the video had completed processing.
Fixed an issue that could cause the price displayed for Panopto Caption requests on the Caption and Translation Requests admin page to be incorrect. The correct price was charged in all cases, but the displayed price was incorrect.
Fixed an issue that could cause errors in provisioning folders for courses when the course name was very long.
Fixed an issue preventing audio from playing in Safari when live monitoring a remote recording.
Version 13.5
Tagged: