Please note: All new registrants to the Panopto Community Forum must be approved by a forum moderator or admin. As such, if you navigate to a feature that is members-only, you may receive an error page if your registration has not yet been approved. We apologize for any inconvenience and are approving new members as quickly as possible.
Setting the Primary Video Quality when creating a recording (2019-03-25)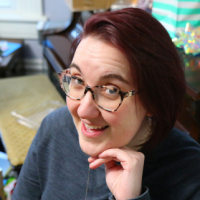 Caitlin McCabe
Administrator
Original Post: Chris Toth, March 25, 2019 at 4:07 PM
Hi, I'm using the RemoteRecorderManagementClient.ScheduleRecordingAsync() method to schedule/create new recordings in our Panopto instance. I've looked through the API, but I cannot find where to set/change the Primary Video Quality of a recording. Could someone point me in the right direction?
Thanks!
Responses:
Kevin Baum, Moderator, March 27, 2019 at 5:00 PM
Hi Chris,
The RemoteRecorderManagement API does not currently support setting or changing the primary or secondary video quality settings for a scheduled recording. The video quality settings can be changed through the site after the scheduled recording has been created by going to the "Scheduled" section, then clicking on the "Settings" button for the recording that needs to be modified.
Thanks,
Kevin
Tagged: