Please note: All new registrants to the Panopto Community Forum must be approved by a forum moderator or admin. As such, if you navigate to a feature that is members-only, you may receive an error page if your registration has not yet been approved. We apologize for any inconvenience and are approving new members as quickly as possible.
At Panopto, we love how committed our customers are to making Panopto a better product - please feel free to share your feature ideas or vote on existing ideas in this category!
Before submitting a feature request, make sure to read our
Guidelines & Expectations post
Once your idea is submitted, it will be marked as 'Tracked' when added to our internal feature requests system.
Integration: WeVideo Online Video Editor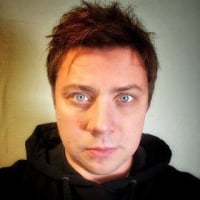 Magnus Lian
Whiz Kid
Hi,
As Panopto is keeping the online editor simple and easy to use, we also need an option for more advanced editing. We have been trying to scale TechSmith Camtasia, but their license handling does not work with 500+ licenses.
We are now looking into WeVideo as an option for Online Video Editing, but need integrations in place for the workflow to make sense.  WeVideo can import video from PC/mac, their mobile app or from cloud drives like onedrive, google drive, dropbox ++ but currently not from Panopto.
WeVideo Example:
For optimal cloud to cloud workflow for import/export we need something like this:
Integration 01:
WeVideo has the option to import files from different cloud and local storages. Here we need to add a "Filepicker" integration with Panopto, so that users can browse their own Panopto folders from WeVideo and choose files to import. I have seen this done in other integrations.
Integration 02:
After a video is edited, we need to be able to export the video back to Panopto, and optimally choose users folder and sharing settings. 
Integration 03:
Add a "hidden setting" in Panopto that will add buttons in the editor and in the Panopto file list: "Send video to WeVideo fro advanced editing" This wil import the selected files into WeVideo and open a project. 
Here is a video recorded in WeVideo showing some of the features and wanted integrations:
https://ntnu.cloud.panopto.eu/Panopto/Pages/Viewer.aspx?id=8c17349a-c0c2-481b-bf9a-af27008b7897
Some of Functions needed that WeVideo currently handle well:
- Record only part of screen
- Multi layer editing
- Multiple audio layers
- Ability to record voiceover an add this to the video
- Music library and ability to add
- Templet based Graphics specific for the organization
- Library with intro/outro videos specific for the organization
- Stock footage library (drone shots establishing shots etc.. 
- Split video and audio
- Add transitions
WeVideo is ready to implement these features :)
WeVideo: https://www.wevideo.com/