Please note: All new registrants to the Panopto Community Forum must be approved by a forum moderator or admin. As such, if you navigate to a feature that is members-only, you may receive an error page if your registration has not yet been approved. We apologize for any inconvenience and are approving new members as quickly as possible.
keyword search with php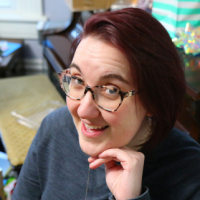 Caitlin McCabe
Administrator
Original Post: Klaus Staudt, May 18, 2019 at 7:55 AM
Hi together,
i'm new to panopto api.
i cannot find a possibility to find a video in panopto
by searching for keywords or title.
are there any functions in php api to realise this.
thank you
Klaus
Responses:
Kevin Baum, Moderator, May 22, 2019 at 2:23 PM
Hi Klaus,
There is an API Endpoint in the Session Management API called GetSessionsList that allows you to search for sessions by keyword or search term. It will return a list of sessions that match the keyword used in the search.
You can view the documentation for this function at .
Thanks,
Kevin
Kevin Baum, Moderator, June 6, 2019 at 11:58 AM
The link to the GetSessionsList function is now:
https://support.panopto.com/resource/APIDocumentation/Help/html/b915412a-63cd-5c48-7369-6775dfcdf94b.htm
Tagged: