keyword search with php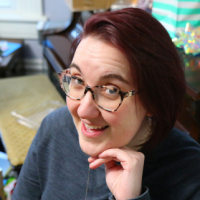 Cait McCabe
Administrator
Original Post: Klaus Staudt, May 18, 2019 at 7:55 AM
Hi together,
i'm new to panopto api.
i cannot find a possibility to find a video in panopto
by searching for keywords or title.
are there any functions in php api to realise this.
thank you
Klaus
Responses:
Kevin Baum, Moderator, May 22, 2019 at 2:23 PM
Hi Klaus,
There is an API Endpoint in the Session Management API called GetSessionsList that allows you to search for sessions by keyword or search term. It will return a list of sessions that match the keyword used in the search.
You can view the documentation for this function at .
Thanks,
Kevin
Kevin Baum, Moderator, June 6, 2019 at 11:58 AM
The link to the GetSessionsList function is now:
https://support.panopto.com/resource/APIDocumentation/Help/html/b915412a-63cd-5c48-7369-6775dfcdf94b.htm
Tagged: