Please note: All new registrants to the Panopto Community Forum must be approved by a forum moderator or admin. As such, if you navigate to a feature that is members-only, you may receive an error page if your registration has not yet been approved. We apologize for any inconvenience and are approving new members as quickly as possible.
Expected Release Schedule 2023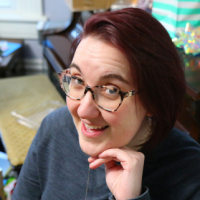 Caitlin McCabe
Administrator
Expected Release Schedule 2023
From here on, Panopto plans to deliver through continuous releases. This means you will find more exciting capabilities being released in shorter cycles instead of long, six-month cycles.
The following is our list of high-priority initiatives that we are currently building. Please expect these capabilities in the upcoming releases in 2023.
Blackboard Continuity
Blackboard is deprecating the use of "Building Blocks (B2)" in its product by the end of 2023.  We are working closely with Blackboard on this process and will release an updated version of the "Blackboard Ultra" integration that will allow classic (original) courses to be provisioned without the need for building blocks (using LTI and REST API frameworks).
Timelines:

January 2023: Panopto will reach out to all affected customers with a migration plan and technical details. 
June 2023: Panopto will release an update to Ultra that will support classic courses.
End of 2023: Building Blocks 2 deprecated.
Google Analytics
Google is deprecating Universal Analytics on July 1, 2023. In order to support our customers' analytics needs, Panopto plans to upgrade to Google Analytics 4 (GA4). This will allow all customers (who have Google Analytics enabled for their Panopto services) to continue tracking cross-device information. Note: Event data capturing will not be available with GA4.
Timelines:

Q4 2022: Panopto plans to complete integrations and testing.
Jan 2023: Panopto will reach out to affected customers with migration plan and technical details
Jan - June 2023: Customers can configure their new analytics dashboards.
June 2023: Google deprecates Universal Analytics.
LTI 1.3 Certification
Panopto is working on updating existing LTI 1.1 functionality with LTI 1.3 throughout all major LMS integrations.  Update: As of April 20, 2023: LTI 1.3 support is now available for testing for the Blackboard Ultra, Canvas, D2L, and Moodle integrations. Please contact Support to enable and configure LTI 1.3 on your test site.  Note: To use LTI 1.3 with the Moodle integration, the Course Embed, Moodle Block, LTI Button for Atto, and Student Submission plugins must be upgraded to version 2023031400.
Timelines:

Q4 2022: Development work is complete and undergoing testing.
Q1 2023: Panopto plans to release LTI 1.3 for all major LMSs.
Customers may need to take specific action to avail the benefits of LTI 1.3. Please get in touch with your customer success representative for any guidance through this process. Detailed steps and documentation will be provided with the release of the feature.
Q2 2023: Panopto will work with IMS and get the solution LTI 1.3 certified.
3rd Party Captioning API
Provide an API platform for 3rd party captioning providers so that they can integrate their services with Panopto, and customers can utilize providers that are not currently available.
Archive Reporting
Ensure that admins can understand the current content creation and consumption patterns in order to make decisions about storage requirements.
Major Security and Privacy Work (txramp)
Q4 2023: Achieve TX-RAMP Level 1 compliance.
Tagged: