Please note: All new registrants to the Panopto Community Forum must be approved by a forum moderator or admin. As such, if you navigate to a feature that is members-only, you may receive an error page if your registration has not yet been approved. We apologize for any inconvenience and are approving new members as quickly as possible.
Keyword search (2019-06-11)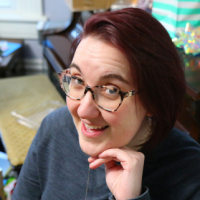 Caitlin McCabe
Administrator
Original Post: Ben Cross, June 11, 2019 at 6:28 AM
When you use the GetSessionsList function to search for sessions, you don't get any information about where in the session the term is mentioned like you do in the web view. Are there any plans to add this functionality?
Responses:
Hiroshi Ohno, Moderator, June 12, 2019 at 2:18 PM
Hello Ben,
Thank you for sending the feedback. Panopto is considering to expand API capability to return that information in the future.
Tagged: