Please note: All new registrants to the Panopto Community Forum must be approved by a forum moderator or admin. As such, if you navigate to a feature that is members-only, you may receive an error page if your registration has not yet been approved. We apologize for any inconvenience and are approving new members as quickly as possible.
Service Update 2023-01-26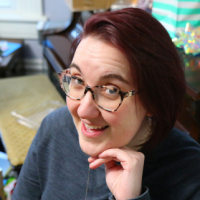 Caitlin McCabe
Administrator
Please note: This update will be applied at the end of business hours on Jan 26th for North America, Canada, and European clouds and at the end of business hours on Jan 27th for the Asia-Pacific and Australia clouds.
Updated the Ai Media Caption integration to use a newer version of the Ai Media API. As the new API requires different Ai Media credentials, please contact Panopto Support for help in switching your existing Ai Media integration to the new version.
Fixed an issue where some list pages were not filling in the restoration start time for videos in the process of being restored from the archive, and another issue where the viewer was not doing the proper time zone conversion when showing the time remaining on videos being restored from the archive.
Fixed an issue affecting older content that was added to a Blackboard Ultra course using LTI links. The issue could cause an error when accessing older LTI links in Blackboard Ultra due to additional query parameters previously added to those links.
Fixed an issue that could cause OAuth2 Authorization Code workflows to display a blank screen instead of an error if the authorization failed.
Fixed an issue where an admin alert prompt would block interaction with the cookie consent banner.
Fixed an issue where the archived videos footer was displayed on folder list pages unnecessarily.
Fixed a visual bug in the video preview in Capture.
Fixed an issue where edits to low-confidence automatic captions would sometimes disappear in Firefox.
Fixed an issue where a cookie controlling an admin alert prompt was being set regardless of consent value.
Fixed screen reader accessibility issues in Interactive Viewer tabs.
Fixed a keyboard accessibility issue with the star rating selector in the Viewer.
Fixed a screen reader accessibility issue in the Viewer discussion tab.
Fixed a keyboard accessibility issue with buttons that appear on a comment in the Viewer discussion tab.
Fixed visual issues with hover states for icons in the Viewer discussion tab.
Fixed a visual accessibility issue with an icon color in the Viewer discussion tab
Version 13.12.0
Tagged: