API for Canvas LTI Mashup Tool? (2019-07-16)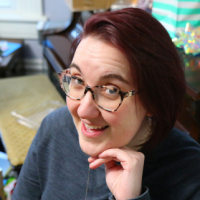 Cait McCabe
Administrator
Original Poster: Patrick Scioscia, July 16, 2019 at 5:49 PM
Hi all,
Does an endpoint exist for embedding videos onto Canvas pages via the mashup tool? We'd like to programmatically replace videos embedded on Canvas referencing our old media server with embed code for the corresponding Panopto versions of the videos.
Best,
Patrick
Responses
Kevin Baum. Moderator, July 17, 2019 at 4:06 PM
Hi Patrick,
I just wanted to clarify you are looking to replace videos that were embedded in Canvas from a non-Panopto solution to point to the equivalent videos within Panopto. Is that correct?
Our API does not have any endpoints for embedding videos, or modifying existing embedded content in Canvas via the mashup tool, but it is possible that the Canvas API offers an endpoint that would do that.
You may also want to discuss your requirements with your account's Customer Success Advocate, to see if there are any other options available to accomplish your goal.
Thanks,
Kevin
Patrick Scioscia, July 18, 2019 at 1:17 PM
That's correct, @Kevin Baum . Your answer is what we suspected but wanted to confirm. Thanks!
Tagged: