Please note: All new registrants to the Panopto Community Forum must be approved by a forum moderator or admin. As such, if you navigate to a feature that is members-only, you may receive an error page if your registration has not yet been approved. We apologize for any inconvenience and are approving new members as quickly as possible.
Changing Default Setting for delivering SCORM Manifests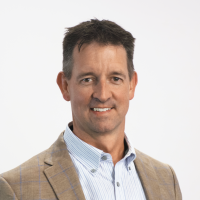 Dann [ADMIN] Hurlbert
Whiz Kid
Panopto allows us to export a SCORM manifest, but the default is set to EXIT_TYPE_SUSPEND. This is causing issues in PageUp and WorkDay because no learning activity is getting marked as complete.
Is there a way to change the default export be set to EXIT_TYPE_FINISH?
Manually changing this is cumbersome, and adjusting the default for all new SCORM manifest exports would save our users considerable time.
Currently, some integrations exist, like those with Cornerstone. If the above isn't possible, is there a way to get Panopto to Integrate with WorkDay or PageUp?