Please note: All new registrants to the Panopto Community Forum must be approved by a forum moderator or admin. As such, if you navigate to a feature that is members-only, you may receive an error page if your registration has not yet been approved. We apologize for any inconvenience and are approving new members as quickly as possible.
IUsageReporting in REST API (2019-10-18)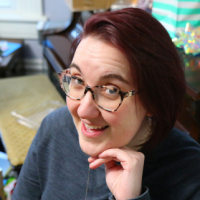 Caitlin McCabe
Administrator
Original Post: Andrew Wiles, October 18, 2019 at 10:51 AM
Hello,
Is there an ETA for when the SOAP IUsageReporting methods will be also made available to the REST API?
Cheers,
A.
Responses
Mark Brewsala, Moderator, October 23, 2019 at 3:40 PM
Hello Andrew, and thank you for your interest in the UsageReporting API. We are working to migrate multiple SOAP APIs to REST and don't have a firm timeline for completion. However, we've noted your request for this feature area and will take it into account in our prioritization and planning efforts.
Tagged: