Please note: All new registrants to the Panopto Community Forum must be approved by a forum moderator or admin. As such, if you navigate to a feature that is members-only, you may receive an error page if your registration has not yet been approved. We apologize for any inconvenience and are approving new members as quickly as possible.
Guidelines & Expectations - Feature Requests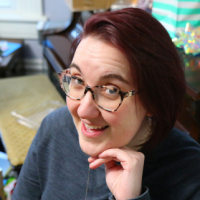 Caitlin McCabe
Administrator
Guidelines & Expectations - Feature Requests 
At Panopto, we love how committed our customers are to making Panopto a better product and enjoy reading the ideas that are submitted here on the forum.
We look forward to reading your idea - but, first, we wanted to set some guidelines and expectations on feature requests.
Guidelines
User story: Please include your experience, even if you are commenting/upvoting an idea! We want to know what issue(s) inspired the idea and why you think this feature solves it. This helps our team understand the use case and its importance. 
Images & Details: Where relevant, please include images and go into detail- especially in your user story. This helps us better understand the request to make sure we're addressing the issue at hand. 
Commenting on an Idea? Great! Feel free to include your own user story as well as images and details that may help. Explaining why you agree or disagree with an idea is always helpful when our teams consider these requests. 
Expectations
Replies: We can't reply to every idea, but your feature request is submitted to our internal database and your organization will be been automatically added to it. Though we can not personally respond to each feature request, we do consider them for addition to our product roadmap in the future. 
Implementation: Only a few ideas get included in the product roadmap. Panopto receives a lot of great ideas each year, and our teams have to consider a lot of factors before implementing them.
Archiving: After 3 months, ideas that have received no or very few upvotes will be archived. The idea will still be visible on the forum but will no longer be open for voting.
Ready to post your Feature Request? Submit one here: New Feature Request
If you have any questions, please feel free to reach out - we're always happy to help. 
This discussion has been closed.