Please note: All new registrants to the Panopto Community Forum must be approved by a forum moderator or admin. As such, if you navigate to a feature that is members-only, you may receive an error page if your registration has not yet been approved. We apologize for any inconvenience and are approving new members as quickly as possible.
Service Update 2023-06-29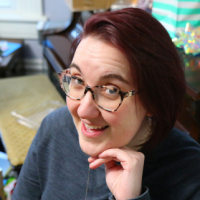 Caitlin McCabe
Administrator
Please note: This update will be applied at the end of business hours on June 29th for the North America, Canada, and European clouds and the end of business hours on June 30th for the Asia-Pacific and Australia clouds.
No-cost translations will be extended until August 10, 2023.
Added an error message for users when Panopto fails to import Automatic Machine Captions due to an error with the Automatic Speech Recognition processing.
Improved Korean translations for 'Shared With Me' and 'Everything' in the VCMS.
Fixed an issue where invalid caption lines could cause caption file processing to stop entirely.
Fixed an issue where occasionally a low-quality secondary stream was used for restored videos, resulting in blurry content.
Fixed display of "Next Action Date" on the Content Retention "Audit" page to consider time zone correctly.
Fixed an issue with Course Copy V2 for Canvas, D2L, Blackboard Ultra, and Moodle that could cause an LTI link to point to the wrong copy of the video when creating a copy of a course that had been previously copied.
Version13.23.0
Tagged: